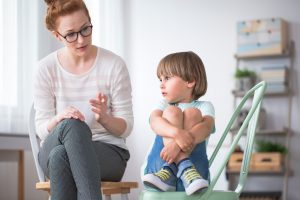 World Autism Awareness Day
Friday 2nd April 2021
As we lead up to World Autism Awareness Day, the Forum will be raising awareness through 3 family case studies. How they are affected and their daily struggles. Each parent's case study will focus on one of our priority areas. Our case studies aim to help other parents feel that they are not alone and that problems can be halved if shared.
Our first case study focuses on Education and tells the story of a child's  journey through school having received a diagnosis for Autism Spectrum Condition (or Asperger's Syndrome), from his mother's viewpoint.
"The funny thing about having a child with a hidden disability is that it can be a blessing and a curse, depending on the situation".
When my son was in Reception, I realised that he wasn't quite marching to the same tune as his peers. I thought it was because he had problems with his hearing (which turned out to be his adenoids) and so he couldn't hear when people spoke to him or asked him to do something. Once his adenoids were removed and his hearing restored fully it was clear that hadn't been the issue after all! By the age of 7, and after many meetings with his teachers about his behaviour and engagement, I started to research Asperger's Syndrome (or Autism Spectrum Condition (ASC) after a comment from a friend. It suddenly all made sense and he ticked every box.
I tried to get school to refer him for a formal diagnosis but they told me that he didn't need a diagnosis and they would support his needs because they knew him. I agreed with their theory until a few weeks later a supply teacher, who clearly had no idea about him, greeted me with distressing tales of his disruptive day in her class. I realised that if a small primary school couldn't manage to share the relevant information about him between teachers then we were going to really struggle with Secondary School.
I went to Autism Jersey for advice and they guided me through the minefield of referral for a diagnosis. It took a year of letters, emails and meetings to finally see Child and Adolescent Mental Health Service (CAMHS) and my son came away with a diagnosis of Asperger's that day. I cried with relief thinking that my worries would be over and school would know what to do now. How wrong I was!
I'm lucky in a way that my son internalises his stress so when things get too much he literally 'shuts down'. Many times he would crawl under a desk and just quietly 'reset'. Unfortunately, it's not so subtle in front of all of his peers and his teacher didn't appreciate it much either!
Small changes in the planned routine would be enough to cause distress. Shouting, being touched, certain smells, dead spiders even; all guilty of sending him into a spiral of internal battle! Having a teacher who knew these things was the difference between a calm child and an 'out of control' child. Tiny things, like the teacher having the day's schedule up for all the children to see, made a big difference to my son. It helped him know what was coming and made him feel safe. No big deal you would think, but not something that all teachers do. Silly things like talking in metaphors would totally throw him as he took everything literally. I'm lucky that my son had a key worker in his class for another child, who understood autism and took him under her wing. She could explain things to him when he just didn't understand what was happening or things that we take for granted, like what different facial expressions mean and what different phrases mean (like 'pull your socks up!' or 'you're on fire today!').
She was his point of contact when he felt worried or scared. I'll always be grateful for her help and support. On the negative side it meant that when the Autism and Social Communication Inclusion Team (ASCIT) came to assess him for transition to secondary school they saw a 'normal and well adjusted' child, and that he didn't need any extra support from Secondary School.
At Secondary School it was easy for him to be invisible. I will always remember reading one teacher's report saying that he was a 'man of few words', others specifically saying he needed to put his hand up and get involved! I wondered if they even knew that he had Asperger's or if they understood what it was. I soon realised that even with a diagnosis, there were no accommodations made unless and until I went in and asked for them. But never having had a child with ASC before or being in that school environment, it was almost impossible to know what to ask for to meet his needs and help him. After a couple of terms, he started to unravel and eventually he was seriously depressed and self-harming.
We went back to CAMHS but he didn't talk to people so wouldn't engage. I knew he was spiralling down and I tried to help him but he was being picked on by his peers for being 'different' and even his teachers would ring and tell me of his 'strange' behaviour. We had meetings with school and CAMHS but things didn't improve. It was exhausting and deeply concerning.
Then one day I got a call from a concerned friend saying that my son was planning on ending his life. My life changed dramatically that night. He was admitted into hospital into their 'safe room' and we watched over him 24 hours a day for 8 days in hospital, my husband and I taking shifts. After that he moved onto the Teenage Ward for another 8 weeks. Bit by bit I saw my son slowly come back to us.
Out of the school environment with no peers to worry about, he started to talk. Suddenly school started to change their approach and made lots of accommodations for him because he was in his GCSE year and in danger of missing them all (he was also a gifted and talented student that was looking at failing everything, so that would not look good for the school). Luckily, one amazing teacher let my son work in their classroom permanently to catch up on missed GCSE coursework for his favourite subject. It lured him out of hospital and gave him a safe place to be. Eventually he realised that he did have some friends and they took him under their wings. He did his exams in a private room and passed all his exams enabling him to start further education."
The Parent Carer Forum is here to help parents and families just like this. If this story resonates with you and you want your voice to be heard, then please get in touch. Our committee members have first hand experience and are passionate about changing the system even just a little so that children with Special Educational Needs and Disabilities (SEND) don't get lost in it. It can be a minefield to those parents who are in similar situations. We want to make a better pathway through the trials of growing up with a hidden disability. One that has definitely had its curses, but ensure that the blessings far outweigh them.